×
Honda
Honda and 3DXCITE 3D crash software.
×
Honda
Honda and 3DXCITE 3D crash software.
×
Honda
Honda and 3DXCITE 3D crash software.
×
Honda and 3DXCITE pioneering crash software
Copyright: Honda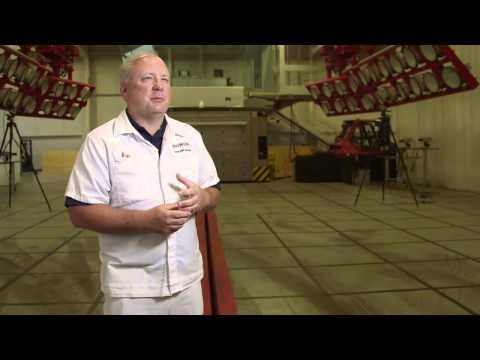 3D visualisation software has long played a pivotal role in the automotive industry and the latest program for crash testing is currently being put through its paces at Honda.
Described as "ground-breaking" by the Japanese car manufacturer, the 3D crash simulation technology is based on DELTAGEN by 3DXCITE, formerly RTT.
The software was first used in the animation industry and takes the output from a commonly-used advanced simulation software suite called LS-DYNA CAE and renders the collision in 3D, enabling engineers to study the results of a simulated crash more easily and to test different designs with greater speed and efficiency.
Using the 3DXCITE software, automotive engineers can manipulate the simulated vehicle and rotate it to view different aspects of the vehicle, while stripping away parts and isolating sections of component for thorough investigation. The crash barrier can be rendered clear so the immediate effects upon collision can be ascertained from multiple viewpoints with ease.
Honda R&D Americas co-developed the system with 3DXCITE, with engineers at the automotive brand challenging 3DXCITE to integrate DELTAGEN software into Honda's LS-DYNA CAE simulation date to delivered a highly accurate 3D rendering of a crash event.
Solutions architect at 3DXCITE Tom Celusnak said: "This technology would not have become a reality without the vision and leadership of Honda engineers."
Technical Leader for CAE in the Crash Safety Group at Honda R&D Americas Eric DeHoff noted: "With this technology, we have gained the potential to improve the quality of decision making and reduce the time required for finalising a vehicle design by greatly increasing the ease of communicating and understanding the results of a crash test simulation, This tool will promote a more complete understanding of vehicle safety design amongst all engineers involved in our vehicle development process."