×
Solid Edge University UK
×
Solid Edge University UK
×
Solid Edge University UK 2014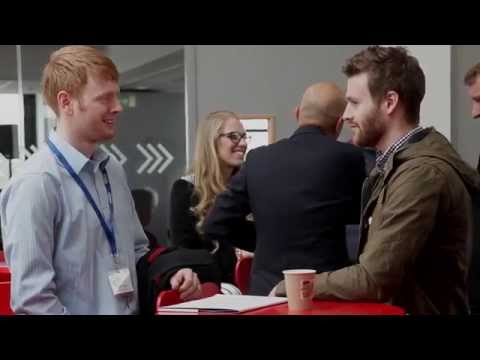 Majenta PLM is celebrating the success of this month's Solid Edge University UK, which sought to bring together Solid Edge users and give them the chance to get to grips with the software's new functionalities, connect them with the Solid Edge team and grow the 'Edgers' network.
Held on June 4th at Silverstone UTC, Northamptonshire, the free event saw 300 members of the British Solid Edge community come together to share ideas, learn top technical tips and tricks and immerse themselves in the Solid Edge platform.
Marketing Manager at Majenta PLM Louise Sipple said: "We couldn't have asked for a more impressive and inspirational venue than Silverstone UTC. Situated in the very heart of British Motorsport, at the Silverstone racing grounds, the UTC is a brand new centre of excellence for young people wanting to break into the specialist fields of high Performance Engineering and the students are already using Siemens PLM Software to gain the skills needed for careers in leading engineering firms."
The success of Solid Edge University UK 2014 has been echoed in the comments of attendees.
Mike Waller, Design Manager at Brown & Holmes, said: "I really enjoyed the day – I was very impressed with the developments in Solid Edge and the venue was very impressive too."
Undergraduate Design Engineer at Millbrook Proving Ground Adam Tyrrell noted: "Very interesting day – good intro to the latest Solid Edge functionality and a chance to learn extra tips and tricks."
And Design Manager at AV Birch David Tilsley-Curtis said: "Great level of product knowledge given out and very well organised."
Other attendees were equally as complimentary, with Engineering Product Manager at British American Tobacco Sam Whiffen describing the training sessions as "great" and Mechanical Design Engineer at Cooke Optics David Payne saying the day was packed with information and "very helpful", while Junior Designer at GEO Luke Grayson said the event was "professionally run [with a] good atmosphere".
Sipple described the day as "fantastic" and said the team is looking forward to next year's event which promises to be bigger and better than ever before - and she hopes to see all of this year's attendees and more for 2015's outing.