×
Jon Sullivan, via Wikimedia Commons
las Vegas desert
×
David Burns, President/COO, ExOne @ TCT Show + Personalize 2013
David Burns has been President and Chief Operating Officer at ExOne (formerly ProMetal) since 2005 and a Director since the company's reorganisation and re-branding. With the increased coverage of 3D printing in the mainstream media it is perhaps understandable that people forget the true industrial applications of the technology — not so David Burns. As President of ExOne he has helped to steer the company through an IPO, with the company now publicly traded on the NASDAQ exchange. Hear how David sees the progression of true additive manufacturing and how 3D printing will develop in the coming years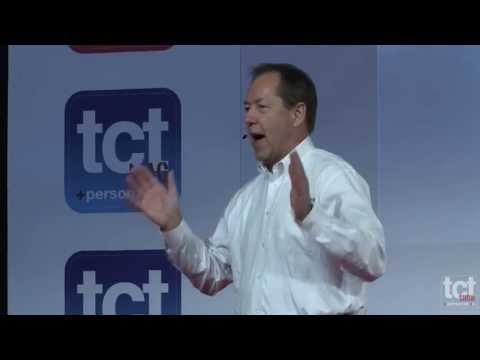 Metal 3D printing specialist ExOne has announced that it will be opening a new Production Service Center (PSC) in Las Vegas, Nevada.
The US-headquartered company - which will be releasing its third quarter financial results on Wednesday (November 13th) - has revealed that the location includes a 17,240 sq ft facility. It was selected due to its cost effectiveness and close proximity to the Southern California region, which is home to a significant number of sand casting and core businesses servicing the aerospace, automotive and energy sectors.
ExOne is a global provider of 3D printing machines and printed products and its specialist metal additive manufacturing technologies are particularly interesting developments for the automotive, aerospace and energy markets.
David Burns, President and COO of ExOne, commented: "We have stated our intent to have 15 global PSCs by the end of 2015 and this location will mark another step toward our goal. Strategically located PSCs facilitate the awareness of our 3D printing technology by our customers and prospects within our targeted verticals, such as those located in the Southern California region.
"We have identified 163 foundries in the surrounding area of Las Vegas, making this location logistically ideal to service them. We expect the addition of this facility will help to drive further revenue growth, consistent with our expansion strategy."
This PSC will be the company's fifth in the US and operations are expected to commence next month.
Watch David Burns' insights into the 3D printing industry in general and the future of additive manufacturing with metals at TCT Show + Personalize 2013 online now. Moreover, stay tuned for the company's Q3 financial results on the TCT Magazine website.