×
TCT Show
×
TCT Show + Personalize 2014 - The 3D Printing, Additive Manufacturing & Product Development Event
TCT Show + Personalize is the leading event dedicated to 3D printing, additive manufacturing and product development for every level of interest from hackerspace to aerospace. It takes place Sept 30-Oct 2, 2014 at the NEC, Birmingham, UK.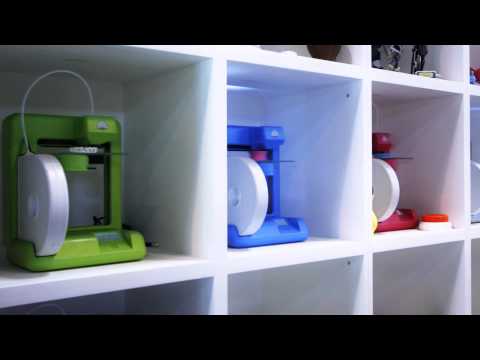 Registration for TCT Show + Personalize 2014 - the UK's leading event for 3D printing, additive manufacturing and product development - is now open and free to all visitors.
This is the 19th edition of the TCT Show, with this year's outing running from September 30th to October 2nd at the NEC in Birmingham, UK. All three days will be jam-packed with conference and seminar programmes designed to educate, inspire and enlighten visitors from every background and level of expertise, while the exhibition floor will represent the entire industry including industrial additive manufacturing machine manufacture, desktop 3D printing, inspection and metrology, CAD/CAM development, 3D printing technology users and service bureaux.
On the show floor, visitors can expect to see the biggest names in the industry, including Stratasys, 3D Systems, ExOne, Mcor Technologies, Renishaw, EnvisionTec, Materialise, EOS, Arcam, Formlabs, SLM Solutions and voxeljet not to mention the most innovative start-ups making waves in this sphere. Exhibitors will be showcasing the very cutting-edge of this maturing technology, including live demonstrations and interactive displays.
The speaker sessions intend to build on 2013's stellar year, with Materialise CEO Wilfried Vancraen, EOS CEO Dr Hans Langer and CEO of MakerBot Bre Pettis together with President Jenny Lawton already signed up to present their stories to a packed audience of engineers, educators, students, designers, investors and the press, with more industry leaders and innovators to be announced in the coming months.
Moreover, 2014 will see the return of the popular RepRap Hub and TCT Bright Minds, sponsored by Black Country Atelier and 3D Systems, as well as the start-up zone - a new feature. Last year, the Bright Minds glass-walled 3D printing classroom was set up on the show floor, giving dozens of local schoolchildren expert, hands-on experience at turning a CAD design into a 3D-printed model, while the Rep Rap Hub was thronging with curious crowds for the duration of the show.
TCT Show 2014 looks set to be bigger and better in every way, with nearly 200 exhibitors and up to 10,000 visitors from over 50 countries expected to attend.
Duncan Wood, COO of TCT Show organisers Rapid News Communications Group, commented: "We are extremely excited about the 2014 edition, on the back of a hugely successful event last year the exhibition floor is selling out faster than ever, with record numbers of debut exhibitors. This, along with an absolutely world class conference programme, the RepRap Hub and other innovations will ensure TCT retains its place as the 'must attend' event for the industries of 3D printing, additive manufacturing and product development. It is also worth reminding anyone thinking of attending that there are no entrance fees at TCT, the entire event, and the amazing intelligence, inspiration and innovation it gathers together is completely free for everyone."
TCT Show + Personalize is free to all visitors who can register to attend via the TCT Show website now.