×
Chuck Hull
×
Chuck Hull - Inventor, Innovator, Icon - The Story of How 3D Printing Came to Be.
An Interview with the founding father of 3D Printing, Chuck Hull of 3D Systems. Telling the story through his own words of how 3D Printing came to be.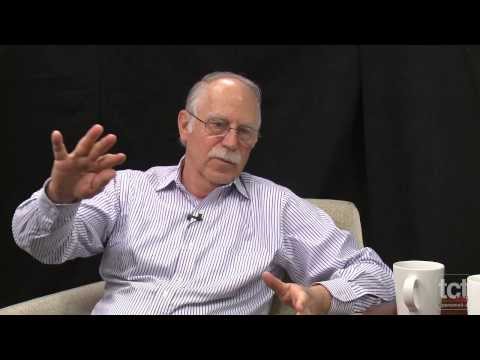 The inventor of 3D printing and founder of now unstoppable industry giant 3D Systems is being inducted into the National Inventors' Hall of Fame in Alexandria, near Washington, VA.
Chuck Hull will be cemented in the history books alongside the likes of electric light inventor Thomas Edison and Alexander Graham Bell, whose research brought about the telephone.
Hull said he is "deeply honoured" to be joining such prestigious ranks of "high-calibre innovators".
"I always knew that 3D printing had the capacity to change the entire design-to-manufacture process, but could not have anticipated the full impact that my work would have on every facet of our lives. It is incredibly humbling and exhilarating to be a part of this transformation," he said.
Hull invented stereolithography (SLA) in 1983, when UVP, the UV radiation company he worked for gave him the lab space to develop his own idea. Hull's work was inspired by the slow prototyping technologies available at the time, as he believed he could create models using UV curable resin in hours as opposed to weeks. After dedicating months developing the idea, the SLA process for 3D printing was born. 
Just three years later, Hull founded 3D Systems and Hull continued to develop the technology, in addition to co-creating the .stl file format, which continues to be broadly used in rapid prototyping from CAD models.
Nearly three decades later and Hull is still on the bridge of the 3D Systems ship as Chief Technology Officer, where he is celebrated as the founding father of an entire industry, with his brainchild bringing about seven different 3D printing technologies, over 100 materials and 1,700 patents.
To be included in the National Inventors' Hall of Fame, inventors must have a US patent that has contributed significantly to the nation's welfare and the advancement of science and useful arts. Since 1973, innovators have been inducted into this prestigious club with great minds from as far back at the founding of the US being recognised.
Invent Now was founded as the National Inventors Hall of Fame back in 1973 and is now a supporting organisation with a mission to recognise great inventors. Invent Now CEO Michael Oister welcomed Hull to this prestigious group.
"Each year we have the distinct honour of recognising individuals whose contributions to society will resound throughout the ages," he said. "3D printing is an astounding technology that is poised to change the way our world works and the way we interact with it. We are delighted to welcome Chuck Hull to our National Inventors Hall of Fame family."
Chuck Hull will be formally inducted into the National Inventors' Hall of Fame at the US Patent and Trademark Office in Alexandria on May 21st 2014.