×
FabMe/Bryan Ward
Melissa B wears FabMe Jewellery
×
FabMe/Bryan Ward
The shoot was photographed by acclaimed fashion photographer Bryan Ward
×
FabMe/Bryan Ward
Melissa is wearing FutureSpike Necklace...
×
FabMe/Bryan Ward
... and FutureGeo Headpiece
×
FabMe/Bryan Ward
Melissa says that people drop to the floor when she tells them the jewellery is 3D printed
×
FabMe/Bryan Ward
The recording artist hopes to bring 3D printed jewellery to the attention of the music industry
×
FabMe/Bryan Ward
FabMe's 2014 collection
×
Behind the Scenes at the Photoshoot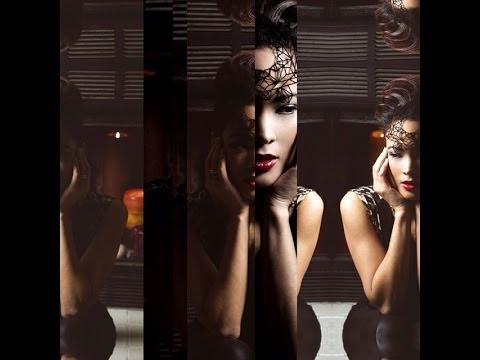 American recording artist Melissa B. is a bit like a real life super hero; by night she is an American recording artist akin to a one woman Pussycat Dolls with international radio play, a Vevo music video and 80k followers on twitter. By day her Clark Kent secret identity is Melissa Bailey; an Internal Infrastructure Engineer and technology evangelist aiming to inspire young women to get involved with computer science with her organisation 'Girl Geek Dinners NYC'.
We don't know which of those to class as the super hero and which is the mere mortal but what is clear is that this is one super woman. Her love of technology oozes through her music and the self confessed geek girl took a shine to FabMe Jewelry's 3D printed collection when she saw their products on social media.  
"We came in contact with Melissa B. thanks to our feed on Instagram, we didn't hesitate a single moment when she enquired about using some of our jewellery for a photo shoot," said FabMe Jewelry's owner Wesley Günter, "the process was fast; from first contact to having these beautiful photos it only took about two months."
Those beautiful photos are just one of Mellisa B.'s many specialities, her photo shoots, videos and music all has that touch of the sci-fi, Melissa explained her appetite for all thinks geek:  "I am an Electric Pop music artist who is driven by technology. I set myself apart by, not only having the vocal chops of a great music artist but I also intertwine technology in my everyday use as an artist. I express my passion for the computer science world, and vocally break down the barriers between music and technology."
The actual shoot – shot by fashion photographer Bryan Ward – shows Melissa wearing FabMe's FutureSpike Necklace as well as the FutureGeo HeadPiece both in strong flexible black. "The shoot that Bryan and I had was truly a magical match of the artistic minds that he and I have whenever we work together. I knew he would bring out the beauty of the pieces and myself." Said Melissa, "We both know at the point of creation we are doing something that is magical for the moment."
Fashion and music have always been part of the same Venn diagram and as 3D printing becomes more apparent in the fashion industry it was inevitable that the crossover to the music industry wouldn't be far behind. Mellissa B. hopes to further open the door unlocked by Lady Gaga and Will.i.am, "I love where this technology is going; what better way to express who you are then to express it with jewellery pieces that are are beyond what the human hand can produce. Its truly amazing to me as an artist to be utilising this and bringing it to light in media and the music world."
Melissa hasn't cast off the jewellery as something that is just for one eye-catching photo shoot either, "I love wearing FabMe Jewelry, I love people asking me "where can I get that piece of artwork you're wearing", then to tell them it's a 3D printed pieces really knocks them off the floor. "