×
Invisible People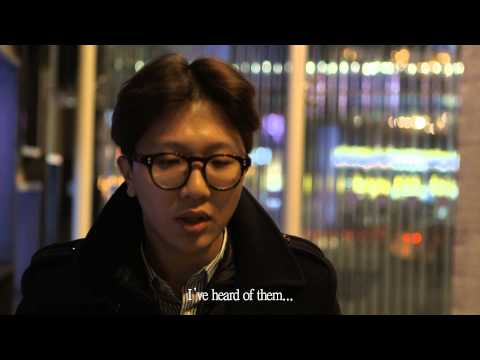 "What's the point in 3D scanning and printing these mini-me figurines of people?" is a question I was asked just yesterday. Other than mementos and gifts, which are both huge enough markets to justify the coverage, it was hard to come up with a meaningful use for this application.
Fortunately the creative minds at Korean marketing agency, Cheil Worldwide, have a given me another answer to this question should it ever arise again; highlighting the plight of refugees as part of an exhibition at the Seoul Museum of Art called "Invisible People".
In the past 30 years South Korea has developed into one of the most advanced countries on the globe and as such has become a beacon for those seeking refuge not just from the repressive regime bordering it to the north. However, despite its growing number of refugees they remain virtually unseen in a population of over 50 million people, it is Cheil Worldwide and the UN Refugee Agency's (UNHCR) aim to shed light on their difficultie, "I would like to be seen and heard by the people," said Choto Chakma, a refugee from Bangladesh who came to Korea in 2007. "It is not pity that I want. I just hope to be a part of Korean society in some way."
Using an Artec Eva 3D scanner and a Z-Corp machine Cheil and the UNHCR have scanned, printed and filmed the stories of over 30 people. The miniature figurines are placed in unusual locations throughout the museum, complete with QR Code/NFC Tag so as visitors can watch a six minute story of each refugee. Visitors can also send messages of encouragement to the people featured.
The six-inch figurines are easy to overlook and that is the point, "Invisible People", the intention is to provoke thought about the refugees living amongst this oh so tech savvy population. Visitors must seek out the figurines, in bathrooms on stairwells and other such unusual places.
The most common country refugees seek Asylum in South Korea from is North Korea, five of the 30 portrayed in the exhibition defected from North Korea and gained South Korean citizenship. Other than a border there is very little the neighbouring countries have had in common since the post WWII split in the 50s. North Korean refugees often find it difficult to integrate coming from one of the least to one of the most connected countries on the globe.
One inspiration for the goodwill project was a refugee from Ivory Coast who worked in a restaurant next to Cheil's headquarters, art director Seokjin Shin told Advertising Age.
Cheil's partner, the Seoul Museum of Art, was keen to take on a social issue.
"In contemporary art it's not only about beauty or aesthetics -- we try to engage more with society," said Gahee Park, a curator.
The exhibit opened Feb. 7 and runs through March 2.