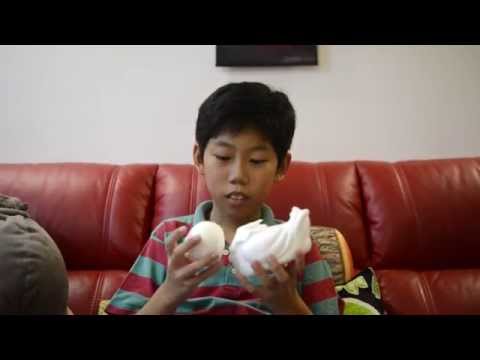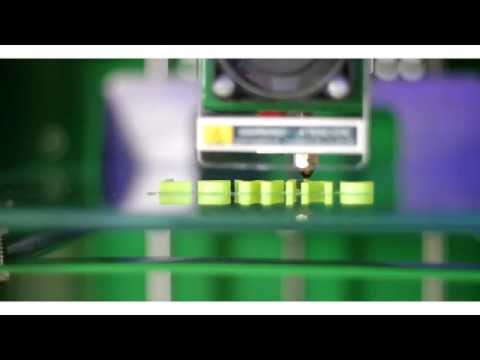 It seemed earlier this year as if the crowdfunding 3D printing bandwagon was slowing, Chris Elsworthy, whose CEL Robox printer was fully crowdfunded, said that he felt there was "3D printing fatigue" on Kickstarer as 2013 reached a close.
However in the second half of 2014 something has kickstarted the 3D printing on crowdfunding revolution, feed in the tech into the two major players and you'll see a host of projects from across the globe each claiming to offer something different.
What the reasons are behind this resurgence seem unclear, one reason could be that Kickstarter slackened off their strict terms and conditions in June, the amount of hoops one needed to jump through before getting your product/service onto the platform have significantly decreased. You'll notice in particular that videos no longer need to have a video on their page in order to sell the product something that was previously essential.
If there's one person on earth who understands crowdfunding's relationship with 3D printing it is Heather Delaney, as Head of Consumer Technology and Kickstarter at Dynamo PR Heather has headed up two of the most successful 3D printing crowdfunding campaigns of all time.
Both 3Doodler 3D printing pen and The Micro 3D Printer came through Heather's team and are both in the top 25 most funded projects of all time on Kickstarter. Together 3Doodler and The Micro wanted $85,000 by the time their 30 days of funding was up they'd amassed $5.2m between them. Through Kickstarter alone they've sold 36,062 units combined, considering the latest Wohlers' Report said there was only 60,000 desktop printers on the globe, this amount is quite staggering.
"Crowdfunding is for the people by the people and where small businesses have previously found it a nightmare to get their product, however innovative, to market but with Kickstarter they can show it to likeminded users across the globe," said Delaney. 
Though Kickstarter and its direct competitor Indiegogo has made it accessible for anyone to start a business, it isn't as easy as 1-2-3. 58% of Kickstarter projects have failed so what does it take to become a crowdfunding success?
"At the moment I'm turning down around 10 companies a week who want to launch a Kickstarter campaign," explained Delaney. "I have a specific checklist that a company has to meet; To begin with, a company must have a genuine product and not just a concept in their mind, along with a product that is innovative and the business itself must be realistic about production schedules. A lot of startups launch their product too soon meaning they and are caught off guard when the production figures they projected previously suddenly change due to demand, this could lead to the discovery that their manufacturer cannot accommodate the latest figures. A problem that can be avoided with the right preparation."
Manufacturing has been the peril of many a crowdfunding campaigns, the majority of über successful projects tend to stutter at the manufacturing stage. Delays on Kickstarter pledges are commonplace, Formlabs found this out as are CEL Robox right now however this is understood by the majority of the community, if you are open and transparent about your position the community tends to understand.
"The Kickstarter community are incredibly savvy," said Delaney. "Many might have been in the same situation previously as a project that is currently live, and they just want to help bring a product to market and support a team that they believe has a great idea. The feeling on Kickstarter is that 'this is not my product, it is our product' and there's a sense of achievement for the community when you see a project you've backed appear in the shops."
Though patience is a virtue many Kickstarter backers have, it is not infinite, limits can be stretched to breaking point. Take the vrAse, a 3D printed smartphone virtual reality headset holster, which was fully funded in October 2013 with shipping due for completion in February 2014, a lack of updates and information shared with their backers has seen a backlash that has included one backer involve Action Fraud.
The comments section of that particular project represents an interesting study into how not responding to your customers can lead to an escalation. Whether it has been production issues or financial difficulties the vrAse team have not corresponded with their backers and thus have suffered the wrath. Compare the comments on the vrAse page with those of CEL Robox, who have also suffered delays in production, you can see that although CEL have had some disgruntled folk on their case, a constant updating process and correspondence has kept the more tempestuous of backers at bay.
"…I never expected it to be delivered on time, since pretty much no new products are (especially here on Kickstarter). I am though quite happy with the information so far from CEL. Sure they dont post updates every week but I feel that I have been kept up to date on how it is progressing. The updates here + in the forums are enough for me…." – CEL Robox backer Patrik Lundgren shows the patience of a Kickstarter backer.
Interestingly too, the vrAse demonstrates one of the key problems investing in any small company with an innovative product, an issue that is always dredged up on Dragons' Den; without a patent what is stopping the big boys of the industry taking your idea, doing it better, cheaper and getting it to market quicker than you? Google may not have copied the vrAse but with Cardboard have certainly pinched the entire market of cheap virtual reality headsets before vrAse has even fulfilled its Kickstarter orders.
Crowdfunding has its perils but, for the most part, the people that use the platforms understand those risks, they tend to be very good at weeding out fake projects and when a Kickstarter really hits it can really shake up an industry, the Form 1 and 3Doodler are prime examples of crowdfunding done good. Both have had imitations appear yet both are still the strongest brands in their respective fields of desktop stereolithography and 3D printing pens. 
Will any of the 3D Printing projects in our gallery be the next 3D printing crowdfunding success story?